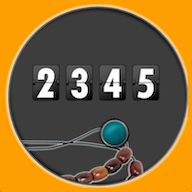 Tasbih: A Digital Rosary App
Mobile App
A rosary app with unlimited digital counters to keep track of your prayers and a collection of Islamic prayers in Arabic and English.
If you are looking for a quality Tasbih app (rosary app), look no further than the Tasbih app offered by developer Saif Khan. This is a native Android app initially written in Java, but later migrated to Kotlin in part.
Key Features
This app includes a wide range of features, such as:
A digital counter to track your prayers
Prayers in Arabic and English
Beautiful HD graphics
Unlimited separate counters to track all your prayers
This is an excellent resource for Muslims and non-Muslims alike who want to learn more about Islamic prayers.
Supported Platforms
Android
Programming Languages
Kotlin
Java