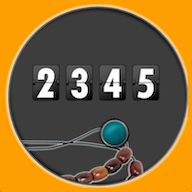 Tasbih Mobile App
devices Mobile App
Tasbih is a rosary app with a collection of Muslim prayers in Arabic and English, and includes a digital counter to keep track of your prayers.
This is a native Android app initially written in Java, but later migrated to Kotlin in part.
Key Features
Unlimited separate counters for all your prayers.
Huge collection of prayers in Arabic with English translation.
Supported Platforms
Programming Languages