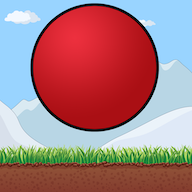 Bouncy: Jump-'n'-Run
Cross-Platform
Bouncy, part of the 'Classics: Reimagined' series, combines the arcade game Snow Bros. and Bounce (classic Nokia game) into a single game.
If you are a 90's kid, then you would remember Snow Bros in arcades, and the Nokia game Bounce everyone loved. Have you ever wondered… What if King Scortch had not turned Nick and Tom into snowmen? What if they were cute little bouncing balls instead?
Meet Bouncy! A platform game with a Snow Bros-like gameplay, with one little difference: Your player is a red, bouncing ball instead of a snowman.
Supported Platforms
This game was developed with Unity Game Engine, and supports multiple platforms.
Programming Languages
C#