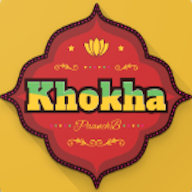 e-Khokha Cafe Manager
Mobile App
The legendary Khaapa of SEECS has yet again fallen into the hands of the SE batch and this time it's SE5B.
Get ready to experience for the first time ever, the re-branded 'Khokha' in all its glory. A wide range of menu items to choose from, all throughout your hectic day.
Key Features
Be notified about new items, daily specials, and promotions in realtime.
See our rate lists, anytime, anywhere.
Provide feedback to help us improve your experience.
Supported Platforms
Android
Programming Languages
Java