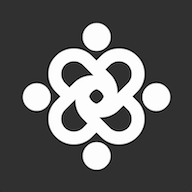 NUST Connect Social Network
devices Mobile App
NUST Connect is a social networking mobile application for the community of NUST university.
NUST Connect is a platform where the whole community of National University of Sciences and Technology can come together and interact with each other.
Purpose
To connect the NUST community by bridging the distance-gap between people, especially people from different schools/departments.
To provide them a platform for sharing opportunities with each other.
To allow students to get help from their peers and teachers.
How it Works
Users request an account by registering in the application.
Once approved, they can sign in to their accounts.
Everyone is connected with everyone else by default (i.e. you see posts from whole community in your timeline), unless they unfollow someone.
Key Feature: Timeline
Updates from everyone (except people you unfollowed) appear in your timeline.
Updates are grouped under/filtered by three categories:

Public – Updates from everyone</li>
School – Updates from people of your own school, e.g. SEECS
Department – Updates from people of your own degree, e.g. BESE

You can only see posts which have you in their target audience.
Key Feature: Target Audience
Who should see a status update you post?
You limit the target audience by using the visibility controls.
For each post, you select the target school, degree and batch.
Additional Features
Subscribe for notifications for status updates by specific users.
Ask for help by posting a help request on a user's profile page, which starts a new discussion thread. You control who can see this discussion thread.
Visit user profiles by:
… browsing an accounts directory, or
… searching for a user by name or CMS ID.
Supported Platforms
Programming Languages
Learn More
description   Requirements Sepcification description   Design Description description   Detailed Architecture