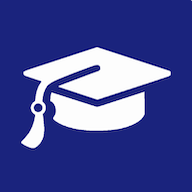 Cygnus Smart School App
devices Mobile App
Cygnus is an online learning management system for smart schools, in shape of a mobile app, developed for a client in India.
It aids schools, teachers and their students by allowing resource sharing, ability to communicate with each other, manage test grades, and much more.
Key Features
For Schools
Manage subjects taught at the school
Manage classes in the school.
Invite teachers to join the app.
Manage class and subject teachers.
For Class Teachers
Manage students in their class.
Share class announcements.
Mark daily student attendance.
For Subject Teachers
Upload course material.
Share subject announcements.
Create tests and share grades.
For Students
See class schedule.
See attendance summary.
See obtained grades.
Read announcements on class/subject notice boards.
Download course files (lectures, notes, etc).
Supported Platforms
Programming Languages