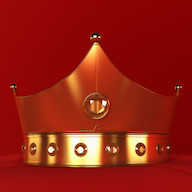 Quest: Classics Reimagined
Cross-Platform
Kaptaan's Quest is a snake-and-ladders board game, set in politcial landscape of Pakistan in 2014.
Kaptaan's Quest is a Snake & Ladder inspired board game, based on the events of August 2014 in Pakistan, when the cricketer-turned-politician, former Kaptaan (Captain) of Pakistan Cricket Team, and Chairman of Pakistan Tehreek-e-Insaf, Imran Khan led an aggressive campaign that aimed to dethrone the newly-elected government of Prime Minister Nawaz Sharif. Kaptaan claimed to be 'waging a war against corruption' and promised to bring Tabdeeli (revolution) in the country. At the same time, the government of Nawaz Sharif stressed that only it could bring Tabdeeli in the country.
This board game re-lives the episode with a humorous twist. Kaptaan and Sharif set out on a quest to find Tabdeeli. Only one of them can succeed. You choose one of the characters and help him beat the other one at finding Tabdeeli (who is, incidentally, a young princess of a very large and powerful Kingdom).
Supported Platforms
Programming Languages